Kia Ora, I am Diana...
I am a Mum to two beautiful girls aged 9 and 12, a wee little boy who'll soon turn 3, a wife to my husband James and I am the founder and owner of Family Pantry - an online store for organic certified wholefoods.
Family Pantry was born from my own passion for organically grown whole foods and the desire to share its benefits with others. Family Pantry offers an extensive range of organically certified dry foods (such as nuts, seeds, grains, dried flours, rice, pasta ...etc) and a selection of high quality retail products (such as oils, honey, coffee and tea) with a focus and passion for NZ grown & made.

Consider Family Pantry to be your organic bulk food store - ONLINE

I started Family Pantry back in 2017 after leaving a career in the food manufacturing industry. Working in the food manufacturing industry was an eye opener and I eventually got to the point where I could no longer feel comfortable with putting my energy and focus into something that I did not feel passionate about.

Around about the same time I attended an organic agriculture and horticulture course (I love home gardening!). That's when I started to learn a lot about the immense benefits organically grown food provides to us and our planet. It really gave me the final push to take the plunge and start my own business.

I believe every family should have access to affordable, wholesome and nutritious food, free of harmful pesticides and herbicides, artificial colours and flavours or foods that contain genetically modified organisms. It's so important to teach our children about healthy food and forming good habits from the beginning, so our future generations are conscious about making the right choices for themselves and our environment.

Being a mum I also knew that it can be challenging to shop for quality products when you are raising a family and working. Taking the kids to the shops has never been my favourite thing to do (to put it mildly :-)) So that's when the idea of an online store was born, where busy mums (and everyone else of course!) could shop hassle free and get their organics delivered straight to their doorstep.

Fast forward to today and Family Pantry is proudly offering over 40 different organic certified bulk foods online, all re-packed from bulk "fresh to order" into environmentally friendly packaging along with a selection of high quality retail products.

If you are wanting to add more organically grown food to your diet check out Family Pantry online www.familypantry.nz and get your organic wholefoods delivered to your doorstep.

Love from the Family Pantry Team xx

"Let thy food be thy medicine and medicine be thy food"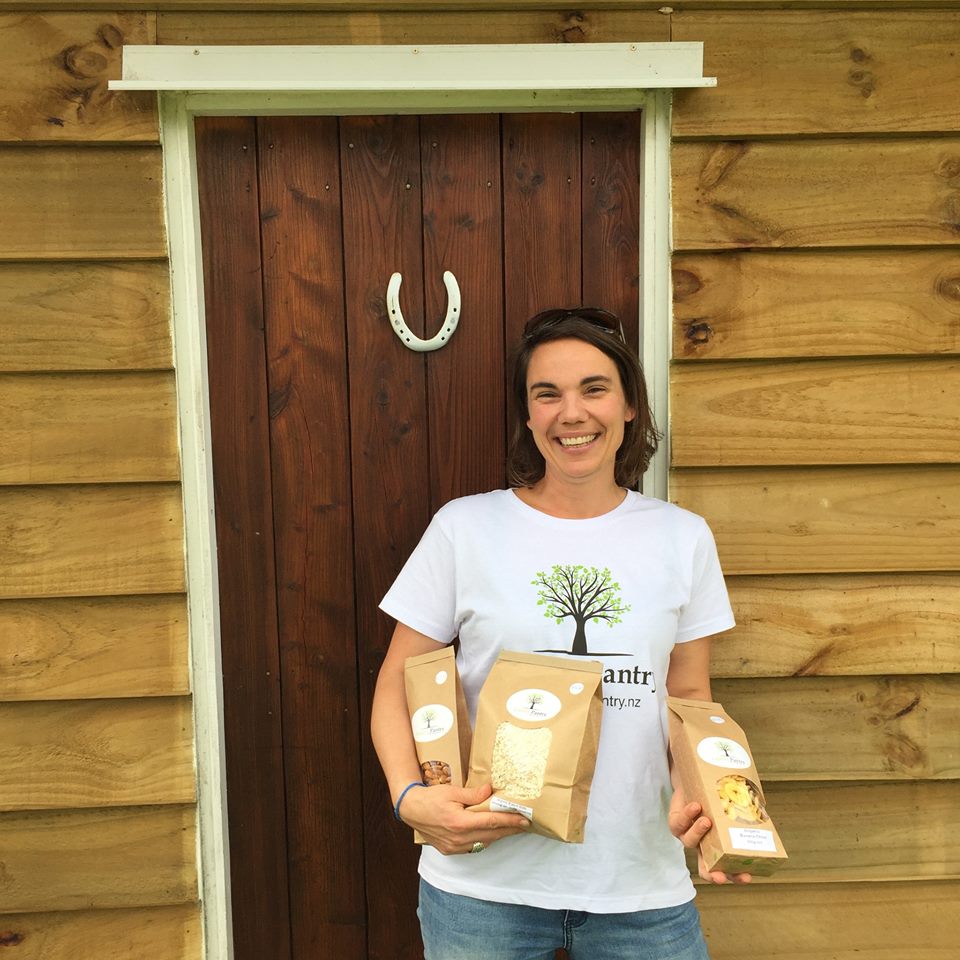 About our products

Family Pantry offers a combination of organic bulk foods (e.g. organic flours, nuts, seeds, dried fruit, rice) and high quality retail products (e.g. Olivado Avocado Oils, Beagle's Bees honey).
For organic bulk foods such as flour and rice, here's how it works:

We research and source quality, organic certified bulk foods
We purchase in bulk quantities directly from the wholesaler

We repack and separate bulk foods into manageable household quantities

You order your organic food online in the quantities you need* and we deliver it to you

* options range from 200g – 25kg per product (or larger bulk quantities)

Family Pantry complies with the high standards of the New Zealand Food Safety requirements and is independently audited by local authorities.

We source our food from reputable producers and wholesalers with an aim to buy local, New Zealand grown food whenever we can.

Most of the food on our website is organic certified, however we also offer non-certified organic food from producers who work within organic principles and have chosen not to get certified. Please refer to the product tags online to identify the organic and/or special dietary status for each product.

We prefer our footprint to be as small as possible, all of our organic bulk products are packed into environmentally friendly, biodegradable and compostable paper bags and we pack your order into recycled cardboard boxes whenever possible.

We enjoy to bring you a variety of quality products such as:

Organic bulk foods
Organic groceries

Gluten free food

Dairy free food

Vegetarian and vegan friendly options

New Zealand made food

And finally…
We are always keeping a lookout for new products to add to our range – if you would like us to stock something we are not currently offering, please let us know.
Your feedback is valued and appreciated – we'd love to hear what you think about our products and service so please email us on info@familypantry.nz or chat to us when you pick up your order.

Love from the Family Pantry Team xx