03 Oct

Posted By
0 Comment(s)
1000 View(s)
Recipes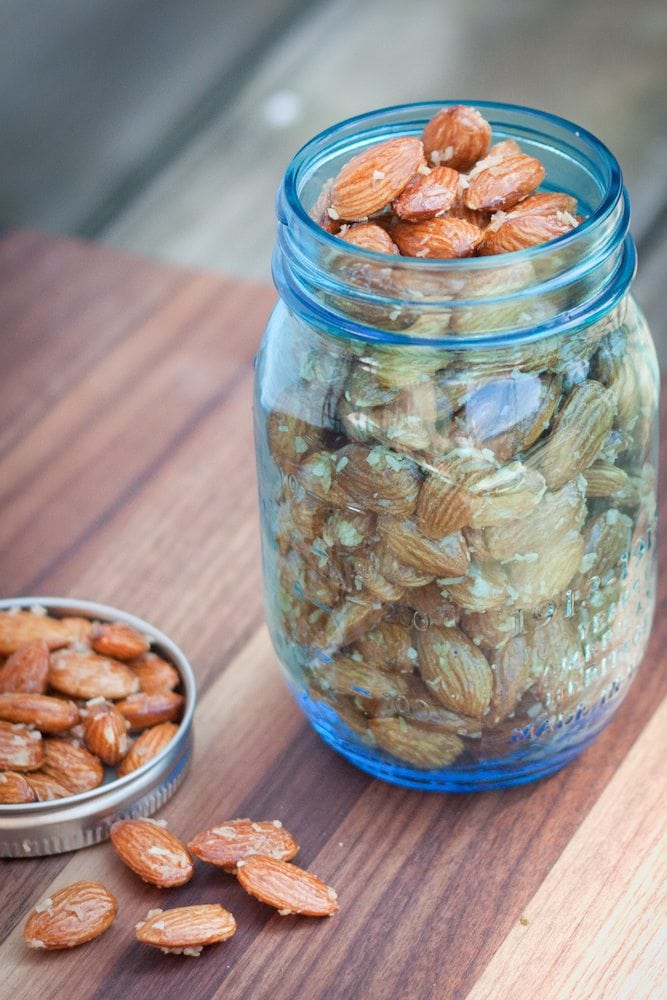 Maple Coconut Roasted Almonds
These caramelised almonds are so divine, so addictive and so easy to cook. Make them as a little treat for your family movie night or your kids lunch boxes. The crisp caramel coating with the roasted crunch of the nuts is heavenly and definitely moreish.
These won't last long, so be sure to hide them in the pantry!
Cook Time: 5 mins / Serves: 4 / Recipe Source: www.eatingbirdfood.com
Ingredients:
2 cups of raw almonds
4 tbsp pure maple syrup or honey
2 tbsp desiccated coconut
1/2 tsp cinnamon, to dust (optional)
Instructions:
1. Toast the almonds in adry frying pan (no oil) over a medium heat for about 3 minutes. Continue to toss as they cook so they don't burn.
2. Turn the heat off and add the maple syrup or honey then toss through the nuts until they are coated in the syrup. Remove from the heat and toss the desiccated coconut through with a spoon. Leave to cool.
3. Dust with cinnamon, if desired, before serving.
Recipe Notes:
If you've ever roasted your nuts and seeds at home, you'll know the process is super simple and takes only minutes. Just remember, you do have to keep an eye on them, as they can burn rather quickly.
This recipe works well with a variety of nuts, such as cashews, brazil nuts, hazelnuts, pecan nuts.
The maple coconut almonds make delicious garnish sprinkled over ice cream.